Whether you're a web designer, a passionate photographer, or an amateur or professional illustrator looking for original and eye-catching pictures or symbols to serve as decorations for gifts or party invitations, you can find an impressive variety of free Photoshop winter brushes online, by simply browsing by keywords.
However, this can be quite an overwhelming and time-consuming task for someone in urgent need for new tools to add great winter effects to their pictures and design projects. This is why we took the time to browse through a large gallery of free-of-charge brushes available online and to organize them in the list below.
This is definitely the best time of the year to surprise your guests and friends with elegant and unique decorations resembling delicate snowflakes, icicles and other popular winter symbols!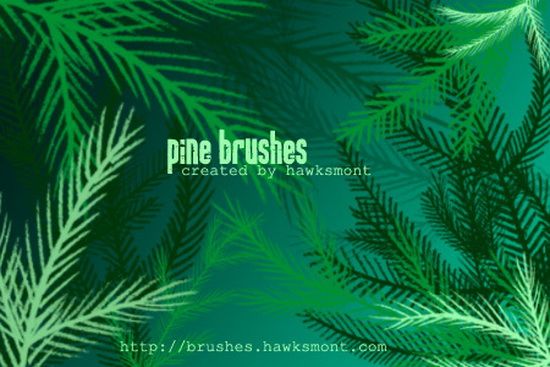 Let's start with the Christmas tree, one of the most beloved symbols of winter! You can get 16 simple pine brushes and 33 smaller parts to create pines, decorate your gift boxes and embellish your thematic invitations from this link. Just make sure you choose some warm and vibrant colors and mix them harmoniously with glittering red ornaments for a genuine holiday decor!
Or if you're interested in Christmas trees, you can find eight different brushes here. The available models include already decorated, spectacular trees and light strings for winter holidays as well as undecorated and customizable fir trees.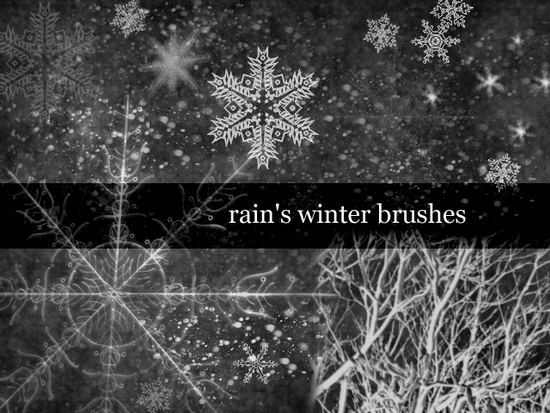 Realistic or stylized, highly defined or faded, patterned or vectors, snowflakes brushes are a must for any winter picture or decoration, whether you want to create some charming snowy landscapes or frozen winter images.
You can find 22 different-size and -shape models resembling real snowflakes here or a versatile range of awesome-looking snowflakes here. The detailed brushes in this second gallery mimic tiny and grand snowflakes, looming icicles and smooth icy ponds, all of them perfect for creating lovely holiday cards, party posters or calendars.
This themed gallery of Photoshop brushes provides seven ornamental balls for decorating Christmas trees or – why not? – your room's door and walls for a warmer atmosphere during the cold season! Brushes in this set have a resolution of around 500 pixels and they work with any version of Photoshop.
Another great option is this set of balls brushes, providing 12 different models of ornamental balls and candles, all of them large enough to cover decorative posters and winter illustrations. Get them for free and start creating sparkly invitations and cards for your holiday party!
Or if you want a more complex winter brushes set that includes candles, stars, bells, snowflakes, gifts, wreaths and other decorative items typical for this period of the year, you can get them by visiting the gallery of PhotoshopFreeBrushes.com. Elegant and unique, these brushes will add a touch of sparkle and turn your winter pictures into fairy landscapes!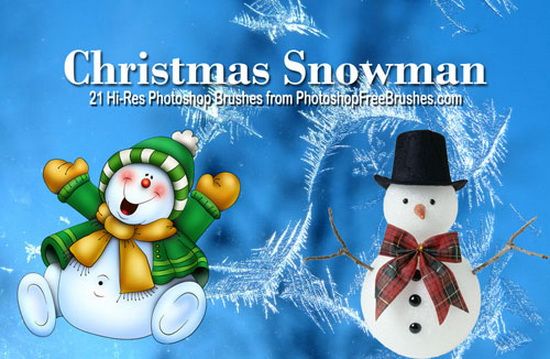 Snowmen should be present in any winter decor, as they're a major symbol of this season. This set of brushes offers 21 joyful snowmen designs for personalized party invitations and cards that all kids and kids-at-heart will appreciate!
As for stars, this gallery of VectorSource comes with six different sets of brushes including sparkles, lights and stars suitable for winter decorations. Other eight large, high resolution glitter brushes are available here, so there are definitely plenty of options when it comes to finding some impressive tools for embellishing your winter design projects!
Take your free Photoshop brushes and start adding icicles, stars, snowflakes, and snowmen to your winter season works – these tools will surely give you great inspiration for this year's holiday decorations and remind you of all the popular winter symbols!