A lot of people like the look of a handwriting font because it can make their website look more casual and inviting, and their documents unique – especially when crafting things like stationary or gift cards. There are hundreds of handwriting script typefaces available – many for free on the Internet – but there's a fine line between a font that looks like handwriting and one that is legible enough to read.
If you're thinking of using a handwriting font, take into account that many people have difficulty reading even the clearest of cursive handwriting; there's just something about the connected letters that causes them problems. Try to help by keeping the contrast simple and clean with a black font on white background, making your font choice as easy as possible to read.
Here are some of the best print and cursive handwriting fonts that you can try – and a couple of special styles.
Print Handwriting
Cursive Handwriting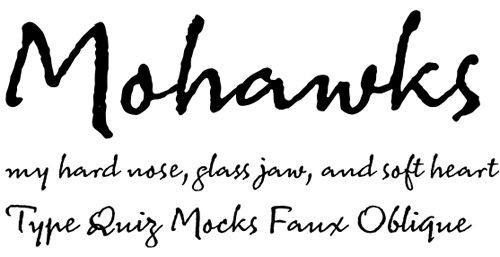 MVB Sacre Bleu – One of the biggest issues with using cursive in design is "letter-form repetition." This is when you use double letters like 'ee' and they sort of meld together. This isn't so much of an problem in calligraphy, but it can be a designer's nightmare. MVB Sacre Bleu gets around this by providing several alternate letter types in their font style to break this up. The end result is much cleaner and less boring.
FF Market – You know that full look of lettering written with a felt tip marker? This one has that, which is a look I love. The font itself has an odd mix between traditional cursive and letters that look more broken away. The up side to this is it looks more genuinely handwritten, such as in a signature.
Blessed Day – I love this one. The whole thing looks a lot more formal, like someone who has carefully traced a more advanced form of calligraphy. But it still has the hand done look to it, and seems as though it would be better suited for a celebration message or announcement. Very pretty.
Specials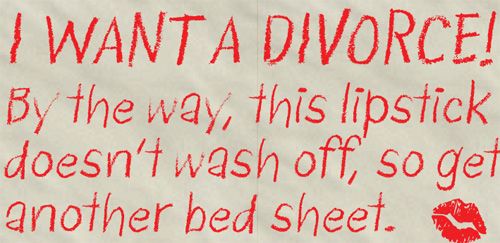 If you just can't find a font that you like, then Handfont.com will help you create your own. Simply fill out the provided form with your font style, scan it, upload it to the site and download a full font version.

The ability to choose an interesting and little-known font allows the freedom to create a unique website and printed materials. Some people go wild like kids in a candy store, putting several different handwriting fonts on one site, which should be avoided.

Keep in mind that, above all else, the font you choose must be readable or people won't stay around long enough to get your message. Some handwriting fonts can be just as difficult to read as real handwriting, so choose wisely and keep your visitor's visual comfort in mind.
Make your success certain by using our incredible MB6-818 study packages and MB6-291. We are providing the best MB5-854 training solutions for preparations. You can also get 70-542 from our website.